VBS 2018
Shipwrecked – Rescued by Jesus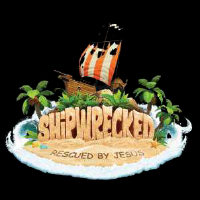 Vacation Bible School 2018 was held the week of June 18
thru June 22 , 2018 at the Shelocta Presbyterian Church.
At Shipwrecked VBS, kids discovered how Jesus rescues us through life's storms. Shipwrecked was filled with incredible Bible-learning experiences kids see, hear, touch, and even taste! Team-building games, cool Bible songs, and tasty treats were just a few of the standout activities that helped faith flow into real life. The kids discovered how to see evidence of God in everyday life-something we call God Sightings.
We congratulate the following for a job well done at Bible School this
year in conjunction with Shelocta Presbyterian Church: Carmen
Riggle, Hannah & Susan Schrecengost, Jennifer & Travis Johns, Mark
Schrecengost, Kathy Jo Scrips & Allyson Tutak.